Ludovic CHORGNON broke the World Record for XXL triathlons (IRONMAN format: 3.8km swim, 180km bike and 42.2km run) chained, with 41 IRONMAN format triathlons in 41 days, under the daily supervision of a triathlon referee delegated by the French Triathlon Federation.
For this he swam 3.8km daily in the municipal swimming pool of Vendôme (152 lengths of 25m), he rode 180km making 6 loops of 30km between Vendôme and Renay and he ran 42.2km making 7 loops of 6.05km in the city of Vendôme (France).
The challenge took place from 1 July to 10 August 2015, with a night departure at 6.30am. No luck, a heat wave hit France at that time, the first triathlons took place in more than 40°C and all the triathlons were carried out in 30 to 35°C and a lot of wind, making the challenge even more difficult.
The triathlon took place with the same rules as those of the ITU (no assistance, no drafting, no mechanical assistance, etc.) and was entered in the national calendar and approved by the Fédération Française de Triathlon.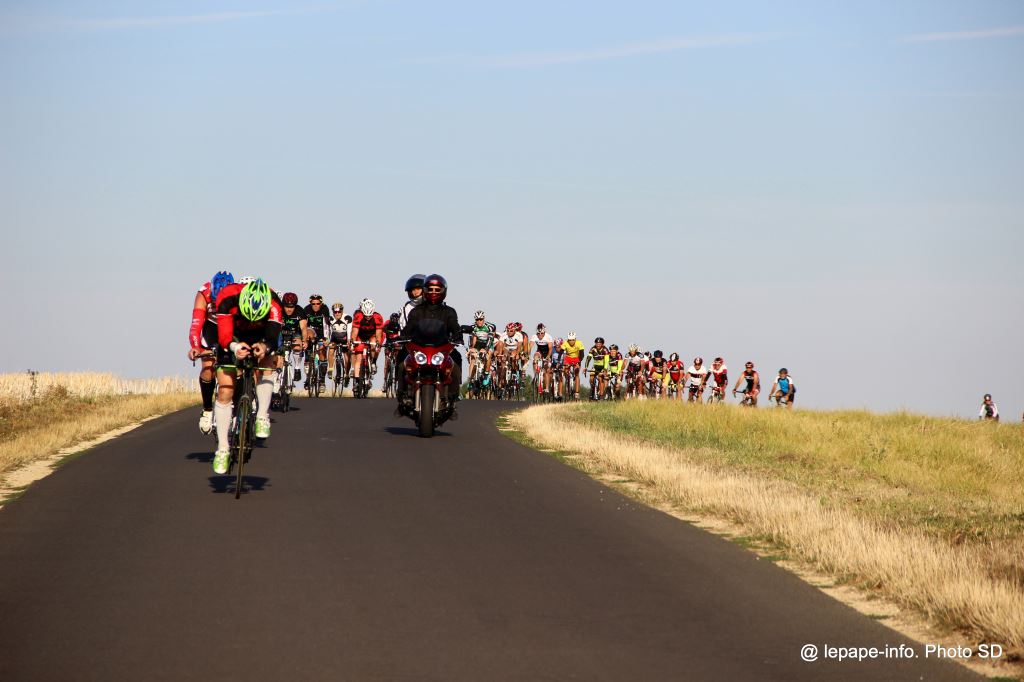 The public could follow the athlete on all or part of each event by always staying behind and giving him no assistance. Thousands of people followed him in these 41 days, when he ended each IRONMAN with a dance he had invented on the «Tu es fou» music of Magic System. His average time on the 41 IRONMAN was 13.01m for a time he estimated before the challenge at 13.00 and which allowed him to wait for the public to share as much time as possible with the public. On the last day, there were more than 8,000 people to celebrate his arrival
Ludovic CHORGNON achieved this world record above all to make people talk about his city, Vendôme, and his department, the Loir and Cher.