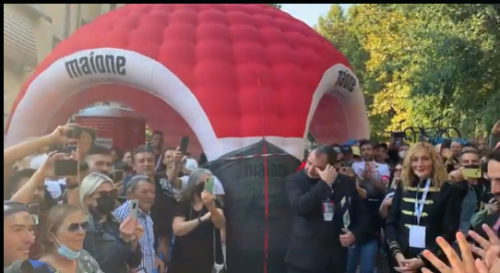 The Italian Cristian Nardecchia became on September 12, 2021 a prophet in his land by becoming the cyclist who has overcome the greatest unevenness, in absolute terms:
( 18.075 m) in less than 24 hours, exactly 22:17:56.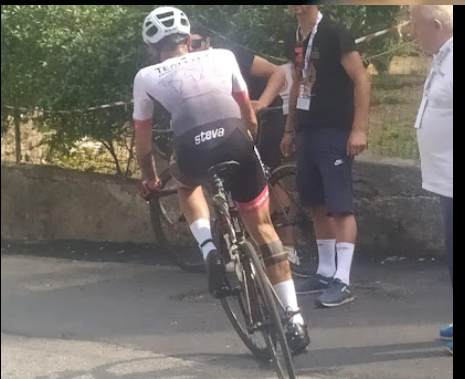 Cristian achieved this feat in a circuit established for the race in his hometown, Sezze, (Latina).
Said circuit of approximately 0.57 km, elevation gain of 75 m and with a slope at some point of more than 13% was covered by Cristian Nardecchia on 241 occasions supported unconditionally by his family, friends, neighbors and passionate about cycling and extreme challenges who gathered in this beautiful town.

The record event, which began on Saturday, September 11 in the morning, progressed adequately throughout the day.
The chronos recorded and the integrity and conviction transmitted by Cristian supported by his team led by Alberto Spagnoli made foresee the intention of the long-awaited Official World record.
The hours of the night arrived and although his face already reflected the effort and the hours accumulated in his legs, neither the rotundity of his pedaling nor the quality of his times decreased, which made Cristian Nardecchia with the first rays of the sun already
He would have reached that mythical unevenness figure (+ 18.075m), and considering that his goal was accomplished and leaving the door open for future feats, he stopped the timer at 22 hours and almost 18 minutes.
Cristian Nardecchia, who is part of the ultracycling elite, has a large number of palm trees that you can consult in the links we provide, he is also already part of the exclusive Official World Record club.