Believe me because I have a dream!"
– Mayra Santos world record holder for static counter-current swimming Mayra Santos reached the absolute world record for static counter-current swimming, swimming for 31 hours and 7 minutes in a row, on November 6, 2020, in Madeira Island (Portugal).
Having managed, on the same day, to surpass the female world record of more than 24 hours in a row swimming against the current.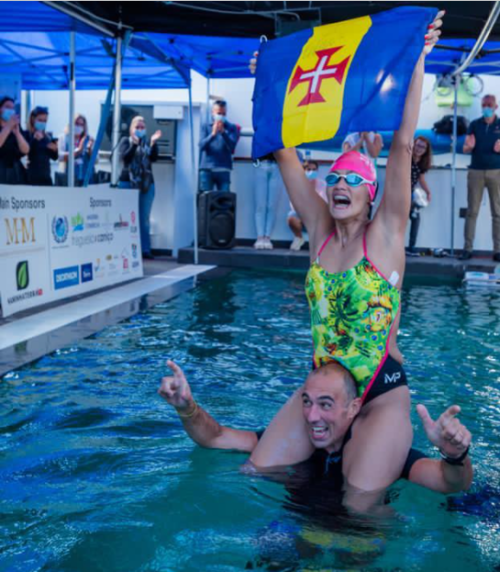 Mayra Santos and the achievement of a dream Originally from Minas Gerais, Brazil, this 41-year-old athlete chose Madeira Island (Portugal) more than a decade ago to live and raise a family.
It was here, on Madeira Island, that the Portuguese-Brazilian athlete, who has never been a professional swimmer, but who is passionate about swimming, embarked on her dream and managed to achieve the absolute world record.
"Think as if you were at sea", these were the words of Mayra Santos before entering the pool with a smile on her lips and with the strength and determination that characterize her.
The athlete started her race at 10 am on November 5th and ended at 5:07 pm on November 6th, 2020, completing the 31 hours and 07 minutes, without ever stopping, swimming in countercurrent generated by turbines installed inside a pool.
During the race, Mayra had the unconditional and constant support of family, friends all over the world and all those who joined and watched it livestreaming, through naminhaterra.com channel, with messages and videos of encouragement.
From arm to arm, overcoming pain, cold and fatigue, Mayra swam, sang and even samba towards the conquest of a dream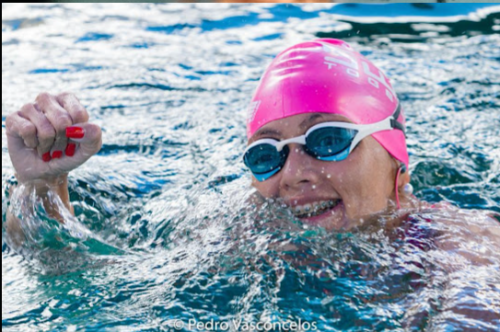 And the dream was achieved!
The swimmer thus earned another title, showing that persistence, dedication and commitment are the key to success in any sport, and raising the name of Madeira Island in the world to the highest level through swimming.
With contagious joy, Mayra Santos is a true "force of nature" and a born ambassador for the sport.
Mayra Santos' path is an example of resilience. Challenged to participate in open water competitions, in 2019, she became the first woman to make the crossing between the islands of Porto Santo and Madeira (Portugal), in a total of 42 km, completed in 12 hours 07 minutes and 20 seconds.
Their commitment, persistence and dedication are a source of inspiration for us all to believe that dreams have no limits.
Solidarity The full broadcast and livestreaming was followed by thousands of people all over the world, which allowed for a solidary character to the competition.
The fight for the dream was thus allied to solidarity.
For Mayra Santos, that was the only way it made sense. The live broadcast was the perfect opportunity to appeal to all those who accompanied her in this challenge, through a fundraiser in favor of BELIEVE –
Association of Parents and Friends of Children with Cancer, which consists of a sharing and support network made up of children, young people, parents and friends of children with cancer and that seeks to better face the dynamics that childhood cancer imposes, trying to provide the all assured of support in a time of uncertainty.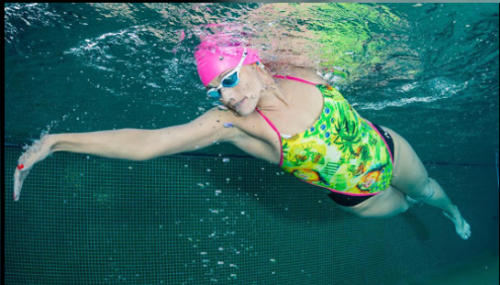 Challenges are constant and dreams must be fulfilled.
Dedication and commitment allow us to conquer them.
Mayra Santos teaches us that it is necessary to believe:
"Believe it! Because I have a dream!"