The Portuguese ultra-cyclist Tiago Cardoso has been the protagonist of what we have considered to date as the best event in the 24-hour "single speed" bicycle modality.
We say this because in the same event the same athlete registered several record marks.
The incipient cycling modality "single speed", which is growing exponentially among lovers of this sport, consists of reducing the bicycle to its purest essence, without elements distracting from its primary function.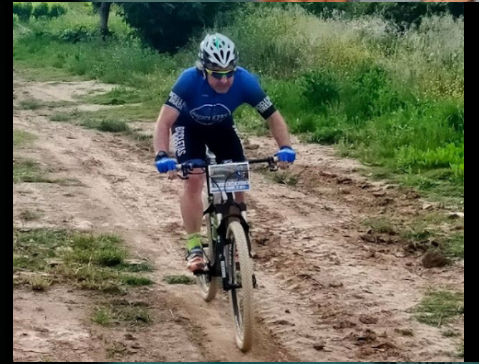 It is a bicycle that does not have a gearshift system, which would be the closest thing to the first bicycle we had in childhood.
To the record of Tiago Cardoso, already epic in itself,
(it is not within the reach of anyone to stay 24 hours on a bicycle at a competitive level) it would be necessary to add an epic bonus if possible for having managed to carry out a feat of this type in the times of the terrible Covid pandemic.
Repeated changes of dates, difficulties in training due to repeated confinements and family realities that at the moment are even more difficult to manage.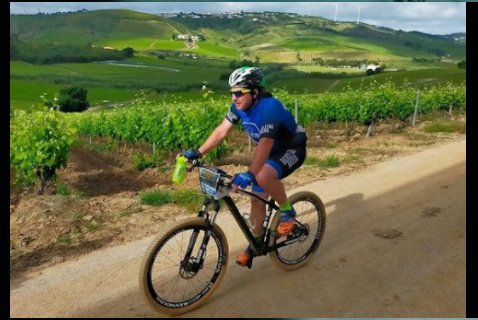 But with a genuine spirit of World Record, he turned the vicissitudes into virtues and He showed himself as an example to be followed by his children in the tenacity and perseverance before the moments that assail us the temptations to abandon and a source of pride for his wife and elders.
Tiago Cardoso completed a distance of 167.6 kilometers in a circuit studied and suitable for this purpose.
The circuit had a perimeter of 2.40 kilometers located in Torres Vedras, a beautiful place for tourism and wine in Portugal.
The accumulated unevenness after 24 hours ended up being 4,756 meters, which he could not obtain on a regular basis because although the beauty of his land helped him, the weather conditions at times turned against him, making his noble cause painful. His bicycle, which, although suitable for him, was not an express prototype for the test, rode with 30 gear on the front and 20 gear on the back.
Although the objective was accomplished alone at specific moments, it was witnessed by friends who wanted to share with him those special moments.