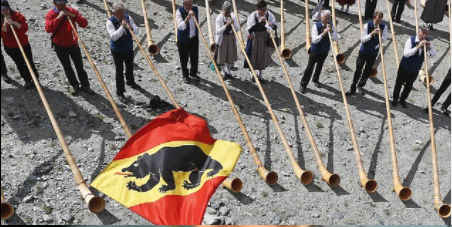 GORNERGRAT, Switzerland: More than 500 Alpine horn players blew away the world record for the largest ensemble of people playing the instrument on Saturday in the Swiss region of Zermatt, home to the Matterhorn mountain.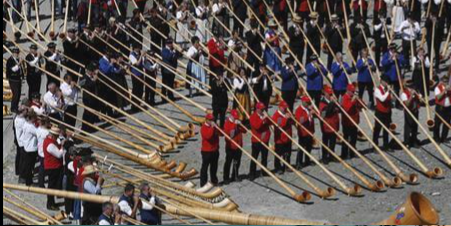 The musicians, clad in traditional Swiss costume, gathered on the Gornergrat ridge, more than 3,000 meters (10,000 feet) above sea level, to perform a piece specially composed for their wooden horns. The 508 players broke a record set in 2009, when 366 musicians took part in a concert.
The instrument, known as an alphorn and traditionally used for herding animals, can be up to four meters long. It has to be propped up on the ground and its player usually has to stand up to sound it because of its size.