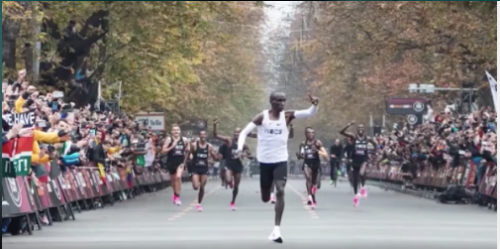 Eliud Kipchoge toured this magical distance at 1:59:40 becoming the first man who goes down 2 hours in that distance. This happened on October 12, 2019 in a circuit for the occasion in Vienna.
The uniqueness of this event is that this race was organized with the sole purpose of breaking this record, we could say It was a laboratory run .

Eliud Kipchoge has enjoyed a whole technological deployment, the hares, the programming of the race, the car with the laser beam setting the pace, the cyclists who accompany him with the computers to have everything controlled, the marks on the ground so that he does not there is a minimum deviation … all studied, so that the human being can complete a new historical deed.
For some of these reasons this record has not been approved by the International Athletics Federation but from Official World Record we consider that despite these singularities the distance has been traveled in its entirety honestly and without any considerable enough help to not grant this Kenyan runner with the record, although we include it in a special race category.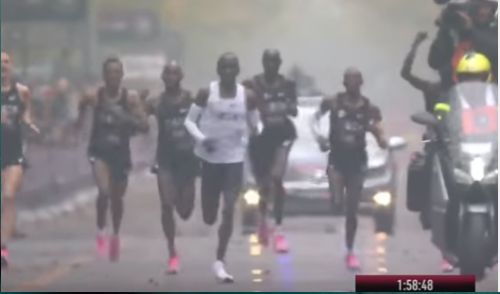 Eliud Kipchoge (born 5 November 1984) is a Kenyan long-distance runner who competes in the marathon and formerly the 5000 metres.
He won the Olympic marathon in 2016 and set the marathon world record of 2:01:39 on September 16, 2018, at the 2018 Berlin Marathon.
His run broke the previous world record by 1 minute and 18 seconds.It was the greatest improvement in a marathon world record time since 1967.
Press releases or links related to this Official World Record