His name is Rahul Murali Krishnan.
He ido from Bangalore, Karnataka, India.
He was born on the 31st August, 1996. Was introduced to Abacus at the age of 8 in 2004.
As a result of which, developed a passion for numbers.
So, he never really had a problem in solving MATH problems from school level up until college as he enjoyed it.
Had good teachers who have taught him faster techniques and shortcuts in solving a MATH problem along the way.
One of them is Mr. Mohammad Faisal.
We would like to thank him for making Rahul aspire to obtain an Official World Record.
Rahul watched a show that hosted a world record event. He was hooked onto it from the time he saw it.
He then went and started looking up the different world records created by different people on the internet.
He was excited, shocked seeing people having achieved something unique in different fields.
He wanted the same for himself. But, the thought of it was daunting at first.
He knew that I had to do something unique, that can't be replicated easily by anyone.
That's when decided to do an Official World Record in subtraction.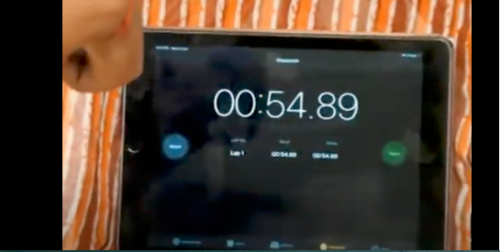 When he started practicing,
He didn't have a fixed number in his head.
He just went along with the flow.
He started off with 30 digits, and then kept on pushing himself. It increased as the days went by.
It became 50, 70, 80 digits.
He felt that solving an 80 digit problem within a stipulated time would be suffice.
But then, greed took over which pushed more. Finally, he decided to stop at and target 100 digits.
Once he zeroed in on the number of digits, he got the first problem out of the way.
The next 2 problems were Speed and Accuracy.
So, he started working upon them both. Initially, it took him 3 minutes+ to solve a 70 digit problem.
But with constant practice, He was able to bring that down to less than a minute.
So, while practicing 100 digits it took him about 2 minutes to solve initially.
But, with a lot of practice again, He was able to increase his speed and accuracy as well.
On the 21st of June, 2020- Sunday, He was able to achieve the record.
He completed "Fastest 100 Digits Subtraction Ever" (100digits-100 digits subtraction) in 54.89 seconds.