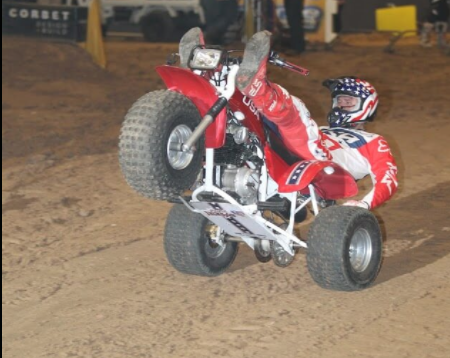 On February 25th, 2017, Bryan Jackson, Founder of Vertical Adrenaline Motocross Ministries, did a wheelie on a 1983 Honda ATC185S 3-wheeler, steering with his feet for 100ft while laying down. It was non-stop with no balance assistance.
The Official World Record was performed at the Ford Truck Arena in Tulsa, Oklahoma, USA in conjunction with his 50 Years on Motorcycles Celebration Tour, The Doug Domokos Tribute, and the Nitro AX Tour Nationals.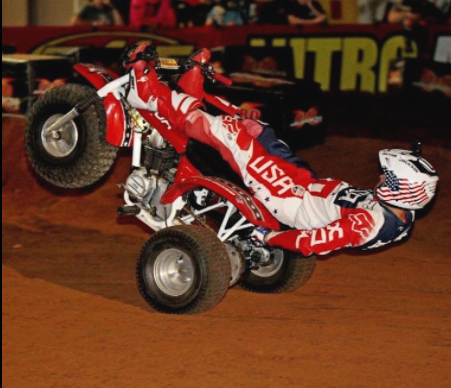 Bryan started practicing stunts in 1972 and performed his first exhibition in 1981.
To date he continues to contend for multiple new world records and incorporates those into his shows across North America.
Bryan is a former World VET MX/SX Champion and a World VET AX Champion and recently published a documentary show casing his celebration tour, named Ultimate Adrenaline.