On november 10th 2013, a little girl of 7 years old and her dad, raised more than $11.000 while trying to set a new world record. Keira Johnson, started to be interested in her Dad's hobby about two years ago, she wanted to fly, and her dad Brannan bought a small airplane for her.
"Something for fun and for her learn to fly in through the years" said Brannan Johnson. "It's green and red with some black dots". She calls it Watermelon. Johnson said he and Keira fly to 'Daddy Dates' for breakfast and other times they just fly around Rocky Mountain Metropolitan Airport.
"In fact, we've become well known for routinely doing 30 or more touch-and-go's in one flight," Johnson said. Johnson decided to try to set the world record for take-off's and landings and make it a fundraiser. "I gave Keira the option of who she wanted to raise money for and she chose her school," Johnson said. With dad in the pilot's seat and Keira riding shotgun, they took off Sunday to see how many take-off's and landings they could do in a two-hour period.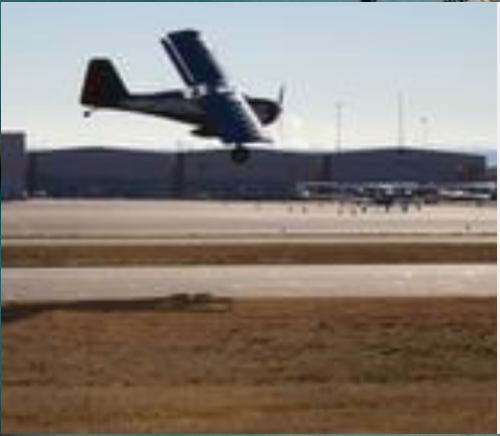 Each landing was sponsored. "Our smallest sponsor is about 25 cents, per landing, we have a bunch of those, so they add up, and we have a whole bunch of sponsors that are contributing about $5 dollars per landing," said Johnson.
When their time was up, they had accomplished 96 take-offs and landings, raising $11,298.00 for Keira's elementary school, Eldorado K-8 in Superior. While the Johnson's wait to find out if they set a record, Keira isn't waiting to decide what she wants to be when she grows up. "I love flying, and when I grow up I want to be a fighter pilot," Keira Johnson said.