Spanish Capital of Gastronomy Vitoria-Gasteiz 2014 achieved the record: The largest Spanish Omelette (potato omelette).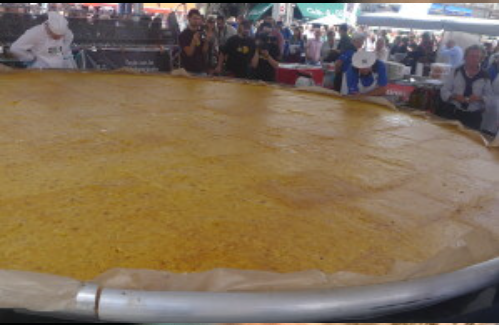 In the city of Vitoria-Gasteiz (Spain), in order to celebrate the acts of "The Capital Española de la Gastronomía" the organisation attempt for the record "The largest Spanish Omelette (tortilla de patata). It was on saturday August 2, 2014. The Spanish Omelette (Tortilla de patata) is a very popular product in Vitoria-Gasteiz and consists of a mixture of potatoes and eggs. The omelette (also called Spanish tortilla), is a traditional and popular thick omelette containing sliced potatoes, eggs, onion, salt and oil.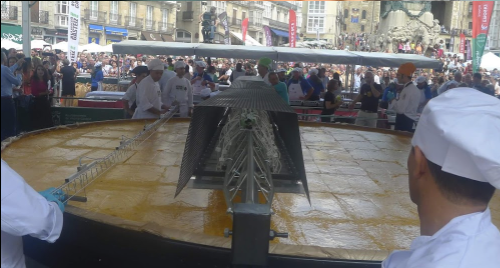 The Spanish Omelette was cooked by the chef Senén González, who was the Spanish Champion, and his team of 15 assistants. Volunteers. The attempt was made in the presence of 30.000 spectators in the Plaza de la Virgen Blanca in Vitoria. Volunteers worked hard from 7.30 am to 15.30 am on 2 august 2014. The work was done by 65 volunteers, more than 18 youth and adults, who received a uniform.
The Notary D. Felix Ignacio Torres, raised record and witness the event and the magnitude and scope of the Tortilla, according to measurements taken by it. After cooking the omelette, made by an innovative dual system (up and down at the same time) that controls temperature thermometers, was divided into 10.000 rations that were distributed to the assistant public who helped with money for a local NGO.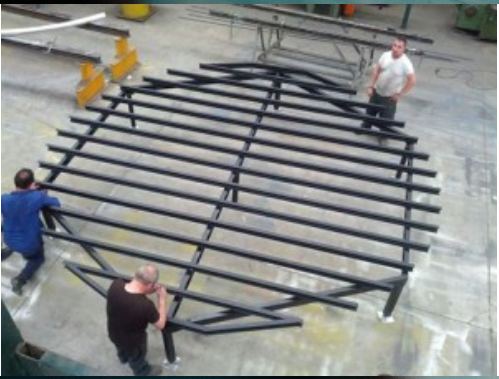 Coverage: More than 220 media published the news (Kuwait, China, Poland, Uruguay, United States, France, Malta, Philippines, Portugal, etc.). In Spain, the attempt was broadcasted on channels of Spanish television (TVE1, Tele 5, Antena 3, ETB, Canal Sur, TV Castilla y León, Canal Cocina), and foreign channels (TV Kuwait) in the news on Saturday 2 August. All Spanish newspapers covered the event. Charitable. After cooked and measured, the Spanish Tortilla de Patatas was cut into 10.000 small pieces and distributed between the public, spectators and volunteers.