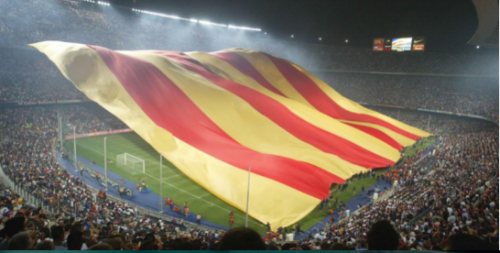 On Wednesday the 25th August 2004, the "Associació Catalana Pro Senyera Més Gran Del Món" unfolded a giant Catalan flag during the Joan Gamper Trophy in the FC Barcelona stadium.
The flag sizes were 117,33m x 115,45m, and covered 13,545.75 m2. His weight was 1,2 Tn, and the cloth had a great strength to withstand the wind. Also, the cloth was fire retardant.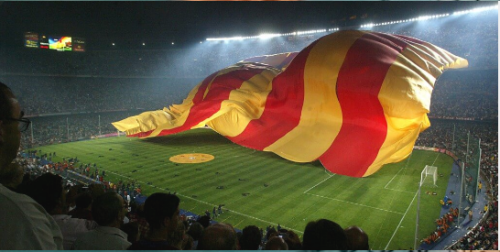 The association members were able to fly the flag over thousands of spectators which sets the world record for the Largest flag flying. To make this record safety enough for the spectators an engineering project was necessary. With this record the members of the association wanted to show the world that Catalonia is a great nation.
Press release of different media sources that made a post new about the world record challenge.