Out of Your League's video has been viewed more than 63 million times in 24 hours, making it the top Latin song at the time. In 2022, Shakira, 45, and former Barcelona footballer Pique, 35, parted ways. They also have two children together.
The four-minute pop song is Shakira's first collaboration with Argentinian producer and DJ Bizarrap. Shakira joins the ranks of Latin performers who have broken YouTube records, including J Balvin, Luis Fonsi, and Daddy Yankee.
In the diss track, Shakira sings about Pique's new alleged 23-year-old partner.
As she puts it, she is "worth two 22-year-olds" and compares the relationship to swapping a Ferrari for a Renault Twingo and a Rolex for a Casio.
She also mentions her dispute with the Spanish authorities, who accuse her of failing to pay income tax of €14.5m (£12.8m).
Pique left her while all this was going on, with her in-laws as neighbours, Shakira says in the song.
According to Spanish prosecutors, Shakira and her family lived in Barcelona between 2012 and 2014, meaning she should have paid tax in Spain on her worldwide income for those years. They are seeking an eight-year prison sentence and a fine of more than €23m if she is convicted. The singer, however, has accused the country's fiscal authorities of waging "a salacious press campaign" against her and insisted she owes them nothing.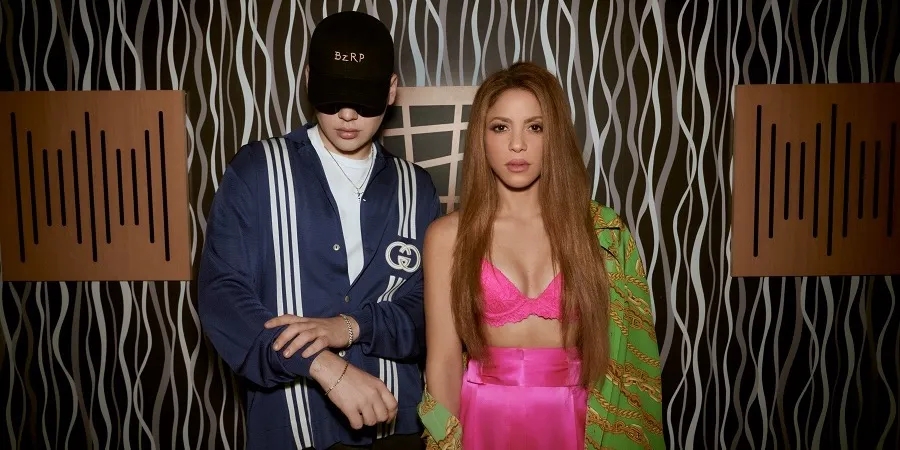 Throughout the song, she criticizes the method that he uses to work out – singing "lots of time at the gym, but your brain needs some attention too".
So far, Gerard Pique has not responded to the song directly but has been posting about his new projects like usual.
By Friday morning, the song had racked up more than 63.5m views on YouTube, becoming the most-watched new Latin music video in the platform's history and making headlines around the world.
Singer Shakira and footballer Piqué, separated last June after more than a decade and have two children. He 35, has since begun a relationship with a 23-year-old woman.
It also came to the attention of the Venezuelan singer Briella, who pointed out similarities between it and a song she released last June titled Solo Tú (Only You).
"Does that Shakira session sound like Solo Tú to you too?" she wrote on Twitter. "I can't believe it." Briella said she was a fan of both Shakira and Bizarrap but felt the song had been "inspired" by her earlier composition and that she would like to be given a credit.
She posted clips of the two songs side by side on Twitter and asked her followers: "What do you think?"