On June 25, Italian cycling led by Cristian Nardecchia once again wrote one of its golden pages when he conquered the top of the mythical Passo de Giau (2,236m) in 32 minutes and 46 seconds, the fastest in history and Cristian Nardecchia is already part of the illustrious of this mythical step. They are part of this cast from Eddy Merckx to Egan Bernal who is the one who until now had the best mark and who won the Giro 2021, Maglia Rossa.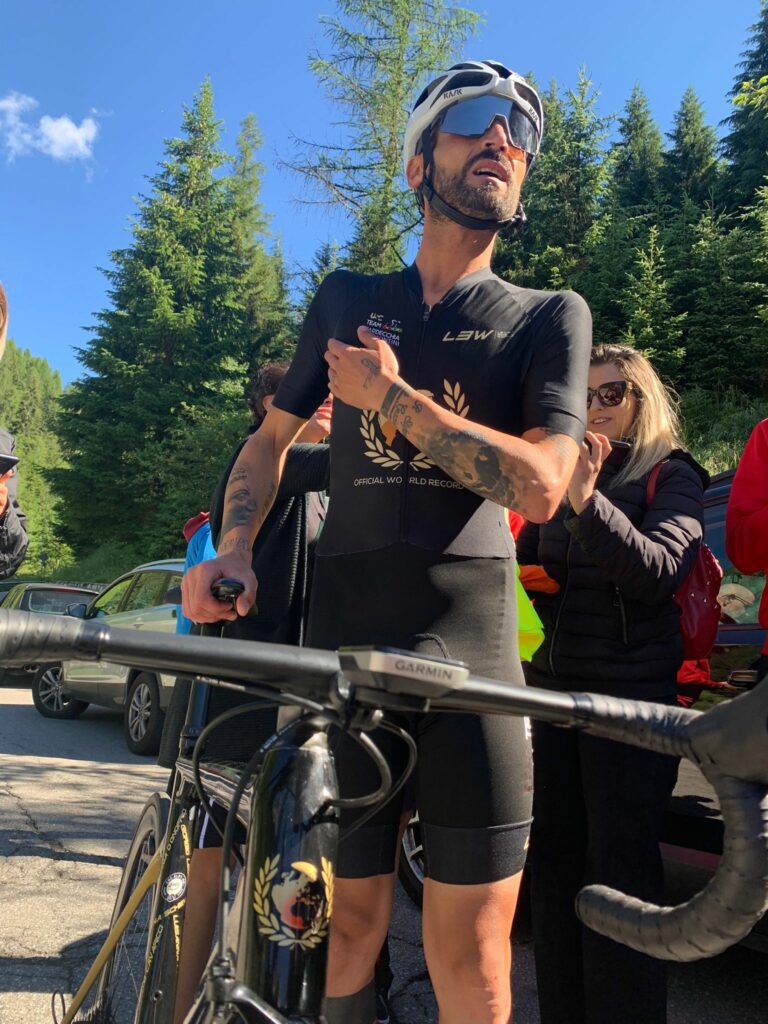 This ascent Cristian Nardecchia and his tireless companion as a staff-coach, Alberto Spagnoli have played a cunning carom achieving 2 records in the same event. The most devastating D+1000 (elevation gain) in history has also been achieved. On Saturday June 25 (2022) at 10 in the morning Cristian began pedaling towards the majestic summit of this beautiful port of the Dolomites from the Cortina d'Ampezzo slope with much expectation and a multitude of cycling fans and to the record events, he was facing an average rise of more than 8% and with ramps of up to 11%. Technique and power came together as the data shows (an average power of 362w and a peak of 620w).
The previous days of preparations in the same step provided security and confidence and although we do not know what was going through the mind of this ultra-athlete in moments of maximum suffering, surely pedaling on the asphalt where his myths were consecrated and references from his youth such as Eddy Merckx gave him extra motivation. We think that his beautiful bicycle with the colors of the Official World Record organization and his spectacular tattoo also helped him and gave him an extra breath of air.
If we add to all this that Cristian is already a brand new holder of an OWR Certification for the Double Everesting last September 11-12 in the beautiful town of Sezze where they also had the opportunity to assist the management of OWR little more remains for us to laureate this Italian cyclist. We wonder if today he is resting or is he already dreaming or a new record event.