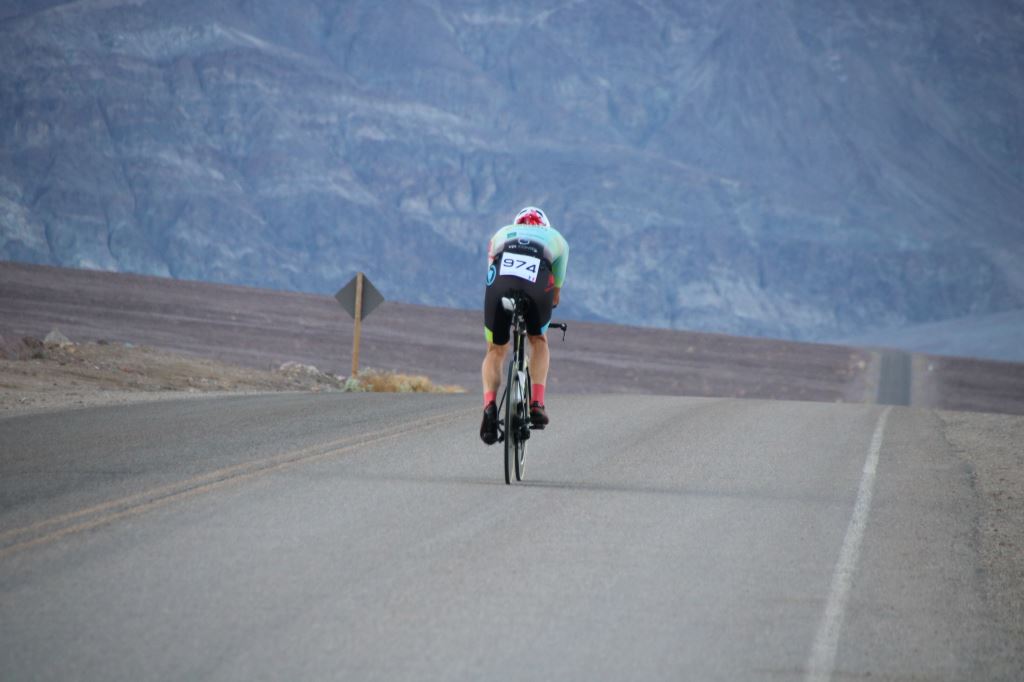 Ludovic CHORGNON did the first XXL triathlon (IRONMAN format: 3.8km swim, 180km bike and 42.2km run) in history in the Death Valley in the United States and did the XXL triathlon (IRONMAN format) the hottest everdone with an average temperature of 44.8°C and a maximum temperature during the event of 56°C (during 1h45 !), under the control of an international triathlon referee (Thomas MANTELLI, who officiates at the Triathlon World Cup races and was national refereeing for the French Triathlon Federation).
For this he swam 3.8km in the pool of the Ranch Hotel in Furnace Creek by doing 156 lengths of a pool measured at 24.4m precisely, he then drove 180km between Furnace Creek, Badwater and the road that leads to Parhump, representing 2396m of positive altitude, then he raced 42.2km, making loops between the 2 hotels of Furnace Creek, in more than 40°C at night, with 762m of positive altitude difference on the marathon, so 3158m of positive altitude difference over 226km of the event !
Under medical supervision during the race, he had to stop regularly to drop his body temperature with ice on his head and arteries, his body temperature rising to 42.4°C!
The event took place on 12 July 2022, with a night start at 4am.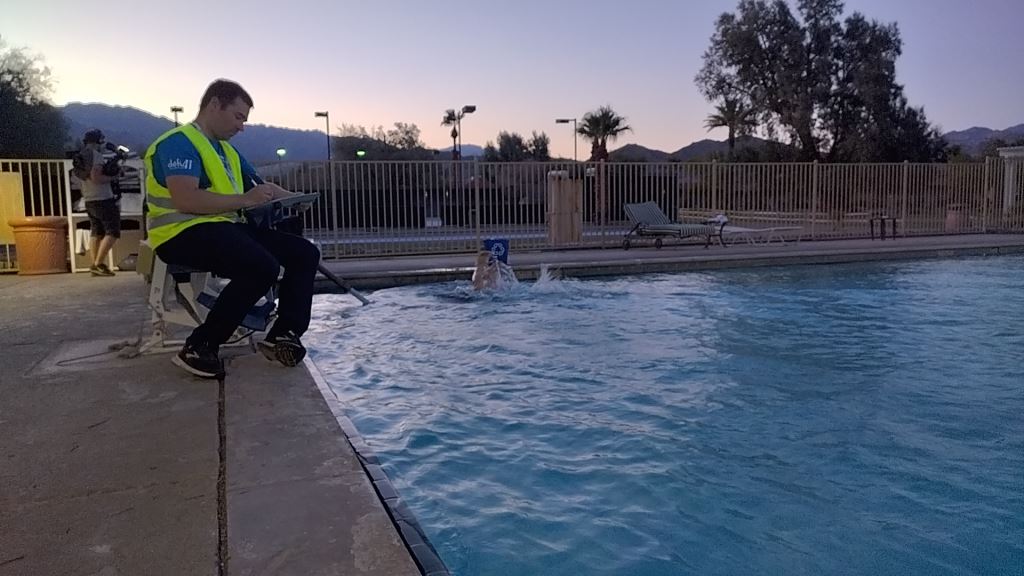 The triathlon took place with the same rules as those of the ITU (no assistance, no drafting, no mechanical assistance, etc.), with the exception of the use of frequent medical checks and the use of ice to reduce the athlete's body temperature.
Ludovic CHORGNON completed this incredible challenge in 26h57m17s.
He's engaged in a series he called IRONXTREM, of 4 IRONMAN format triathlons in the most extreme conditions. This one was called IRON-HOT.